Lead Minister
Haywards Heath Baptist Church
Haywards Heath Baptist Church, in Mid Sussex, is an active, growing church family seeking God for a new Senior Minister to come and join our team as we seek to see God's kingdom come, in and through our church.
This is a full time role, and we are seeking someone with experience of church leadership to work alongside other staff members and volunteer leaders.
If you think you have vision to lead the growth, develop the vision, and are interested to explore if this might be God's next step for you, please contact Lydia Goodchild on lydia@hhbchurch.org.uk for a church profile and details for application.  Deadline for return of applications is Monday, 18 July 2022.
We hope to be joined by someone who above all desires a deeper relationship with God, through Prayer, The Word and the Holy Spirit, and whose life reflects their Christian faith.
The characteristics we believe most important for the minister are:
Committed to the gospel, and to evangelism.

Committed to Baptistic principles of church governance (meaning major decisions decided by the congregation through voting), and sees the value in a range of perspectives within the membership ("in essentials, unity; in non-essentials, liberty").

Humble, with a willingness to "set the believers an example in speech, in conduct, in love, in faith, in purity2" – and especially to demonstrate love.

Able to form a vision for the church's longer-term future, and to take that vision forward with others.

Committed to all-member ministry – including supportive of the involvement of young people and women in all areas of church life.

Enthusiastic and capable preacher and teacher, as well being able to lead vibrant corporate worship and prayer

Possessing a pastor's heart; able to offer pastoral care and support

Able to work alongside others - church members, employees and deacons.
Priorities for the role
The above role profile is based on the following analysis of the church's current needs which were identified through a church wide discussion around strengths, weaknesses, opportunities and threats:
1) Areas to sustain and nurture:
Preaching / Teaching: We see well-communicated biblical teaching as critical to spiritual development, and as instrumental in reaching those who do not yet know Christ. We look to our minister to continue to bring Christ-centred teaching in the power of the Holy Spirit so as to motivate everything we do as a church.
Harmony / Unity: It is important that the Church maintains the high degree of unity which currently exists among members, and through which we have experienced God's blessings in many areas. Our membership is made up of people from a variety of backgrounds, perspectives and traditions – and we believe the resulting diversity in outlook and views on secondary matters is precious. We strive to develop accessibility to enable people with varied needs to feel welcome and involved and we have continued to stream the live morning service via Zoom. Emerging from the pandemic we wish to encourage recovery, opportunities, and maintain unity. We look to our minister to continue to engage with all members of the church family, to help build consensus and enthusiasm around our common vision, and to help us avoid disunity and distraction.
Worship: We are blessed to have gifted people involved in leading our services and playing their musical instruments each week. We look to our ministers, alongside others, to continue to lead us into worship themselves, and to help and challenge us to remain open to the Spirit's leading and to continually re-evaluate our services and worship styles to ensure we remain relevant to all ages, and those unfamiliar with church.
Regular Activities: During the course of each week we have contact with many people, including families, children and young people. We recently recruited a part time Children & Families worker to focus on this work, supported by many volunteers. We look to our minister to continue to support and encourage our staff and volunteers to ensure that we are reaching our community in creative and relevant ways and are leading people into personal relationships with Jesus.
Pastoral Care: A significant amount of caring in the life of the church is taking place and generally people do feel cared for, particularly those with physical challenges. We look to our ministers not to do all the pastoral work themselves, but to continue to work closely with the small team who undertake and organise the pastoral work in the church (alongside homegroups and personal one to one interactions) and to encourage and equip others for this work.
Team leadership: We currently employ a part time Children and Families Worker and a part time administrator – line management responsibilities are not held by the current minister but could be in future. We also have a deaconate and a wide range of volunteers, who largely work on their own initiative but would likely welcome informal leadership, mentoring and vision-setting by the minister – as time allows.
2) Areas to develop and grow:
Outreach: We recognise that it is the responsibility of us all to build loving relationships with people of every age, to proclaim the gospel, and to encourage people to establish and grow a personal relationship with Christ. This needs to be a primary focus of our lives as well as of all the activities which take place at HHBC each week. Although we have many opportunities to welcome people into our community, we need to be better motivated and equipped to share our faith both inside and outside the church building. Also, while, we have run courses such as Alpha, Restored Lives, and Parenting, these tend to be ad-hoc events rather than planned as an overall outreach programme and we have struggled to get participants to become part of the church community. W e are looking for help to enable us to be more structured and confident in our outreach and evangelism.
20s and 30s: Like many churches, we have historically struggled to attract people in their 20s and 30s and feel called to prioritise closing this gap within the age profile of the church. Happily, we have recently been blessed by an influx of people in this age group. However, we meet many others through events such as Chatterbox and Cafe Church, and these relationships need to be deepened. We are looking for help particularly in reaching, teaching and serving this age group.
Discipleship and leadership development: It is important for individuals to grow in their faith, and we recognise that increasingly in modern church culture people need support and structures to enable them to do this. Also, while we have a strong ethos of every-member ministry, the number of people willing to take on leadership roles has fallen, and is becoming more concentrated on an over-burdened core. We are looking for help in encouraging discipleship of less mature Christians by the more mature, and also the establishment of effective discipleship structures.
Prayer / Prayer Ministry: We believe that prayer needs to be at the centre of church life but struggle to get people to engage in corporate prayer and prayer ministry. We are a church which includes and embraces a range of experiences and beliefs when it comes to gifts of the Holy Spirit, and we wish this to continue to be the case. We are therefore looking for help in encouraging and modelling vibrant and expectant prayer, both when together and individually.
Community and Social Action: We are a church which has grown from a small base within a generation, and during that time relationships have been nurtured naturally through a 'family' feel. However, we recognise that as we become larger we need to be more intentional about fostering community, serving people outside the church and being welcoming at a deep (rather than superficial) level, and re-establishing personal hospitality as part of our culture. So we are looking for someone who can help us with this, including through personal example. We wish to develop our partnerships with Foodbank, The Feast (a weekly drop-in event for people who are struggling and/or homeless), Restored Lives and CAP .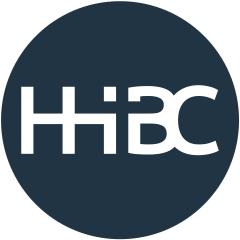 Haywards Heath Baptist Church
Job Location Type
On Location
Keywords
Lead Minister
Senior Minister
Baptist Church
Church leadership
Contact Email
lydia@hhbchurch.org.uk