Support Worker
    Job Vacancy: Support Worker
The Haven Kilmacolm is a registered charity in Scotland to help people who have developed life controlling problems, especially drug and alcohol addictions.
If you have a heart for people, especially those who are marginalised, have a desire to help and would love to be part of a dynamic team of people who are making a difference, then you might be just who we are looking for.
Job Title: Male Support Worker, The Haven Kilmacolm, Horsecraigs, Kilmacolm PA13 4TH
Hours: Full time, on a shift system including day, evenings and weekends, plus sleep over shift rota
Annual Leave: 30 days per annum plus 6 days
Shift patterns vary but will include a mixture of typical shifts:
Day:  9am – 5pm

Late:  1pm – 9pm

Sleepover: 1pm – 1pm following day (extra allowance paid for sleepover 1pm-7am)
You would be expected to work either a Saturday or Sunday shift each week usually on an alternating pattern, with 1 weekend off each month.
We would do our best to take account of personal / family / church commitments when setting rotas, whilst providing a fair coverage amongst the support team.
General Support Worker Duties
Assist and facilitate the general running of the daily programme

Ensure the best interests of the service users are supported by providing direct and practical help, care and support.

Review SU's support plans and personal development plans.

Supervision of SUs' onsite / offsite / class

Transport and supervise appointments, activities, church and events etc.

Liaise professionally between different people and agencies with, supporting or on behalf of Service Users.

Administering of medication / recording appropriately in line with our Medication Policy.

Keep accurate records and maintain confidential information throughout all aspects of work

Get involved in Service User activities, promoting participation and engagement throughout all aspects of the programme.

Active role in facilitating the Life Skills Programme working alongside the men

Be part of the onsite sleepover rota and ensure the security of the building

Be part of the Chapel rota.

Encourage Service Users and look after their general wellbeing.

General awareness and commitment to maintaining Health and Safety standards.

Any other duties directed by the Centre manager and management team reasonable to the needs of the programme / charity

In addition you will receive regular supervision/appraisal and opportunities for further training.
The successful applicants will have an active Christian faith and be part of a local church. They will provide a role model of personal effectiveness, discipleship and encouragement to the service users as they undertake a life-changing programme.
Salary range (dependant on experience and qualification): £20,800 - £23,920 plus sleepover allowance.
Please visit our website www.thehavenkilmacolm.com and download an application form and return to info@thehavenkilmacolm.com or Recruitment, The Haven Kilmacolm, Horsecraigs, Kilmacolm PA13 4TH.
Closing date for applications Monday 29th August 2022 5pm.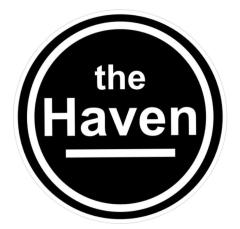 Job Location Type
On Location
Location
Kilmacolm Inverclyde, GB
Salary
Between £20,800.00 and £23,920.00 pa
Contact Phone
01505872099
Contact Email
info@thehavenkilmacolm.com