Female Support Workers
About Gilead
Gilead is based on a 200 acre working farm in rural Devon with our growing town of Okehampton just 5 miles away and the city of Exeter 30 miles. Every person who visits says how peaceful and tranquil the atmosphere is. It is an ideal location for our residents to heal and build their lives again.
Gilead Foundations provides a supportive home setting for women to have the opportunity to become free from their addictions and emotional difficulties through discipleship and mentoring. The discipleship programme not only introduces residents to the person of Jesus Christ, yet also explores what the Bible teaches us about life. This includes a morning devotional that is Gospel centred and a dedicated teaching time each day during the week. The teaching subjects cover a range of topics such as new life in Christ, forgiveness, dealing with difficulties, overcoming fears, failure, and temptations and many more. Not only are we teaching our residents about the practices of Christianity such as communion, prayer, and worship, yet we are also teaching them through example, and we have dedicated evening chapel services where these practices can be demonstrated and experienced for staff and residents. We truly believe that true freedom and transformation comes through Jesus and that there is life and healing found through His word and in His presence.
Located on a farm we use practical work projects to enable residents to enjoy and learn new life skills and to gain training and work experience in horticulture, catering, and farming. This helps the ladies to get ready for future employment and independent living and ultimately change their lives for the better. This is a safe space for women to heal and grow: our residents get involved with everything from milking to egg collecting, and we have a great horticulture and gardening programme – the ladies get to sow, cultivate, and eventually harvest and eat their own produce. A love of gardening or cooking is an advantage as you will enjoy supervising the ladies in these areas but is not necessary.
Please post or email your C.V and application form. Immediate start may be possible. 
About the Role
Opportunity for full or part time hours are available for the right persons. In particular we are looking to employ a full time Senior support worker at £10.50ph and general support workers at £9.50ph, plus extra for on call sleep ins.
You will assist the management team in maintaining and developing a supported housing service for Gilead Foundations Charity to help those suffering with addictive behaviours, homelessness, distress, traumas and those fleeing domestic abuse. This includes:
To be part of a caring team which will consider, construct and implement individual support plans;

To be responsible for the individual support and well-being of occupants;

To provide supervision and support to occupants;

To undertake housing management functions;

To be willing and available to cover some sleep in duties.

To develop positive working relationships with relevant statutory and voluntary agencies;

To participate in the progression of individual support planning in respect of each occupant;

To preserve the charisma and philosophy of support as promoted by the Charity

To maintain a flexible attitude to duties, being prepared to undertake what is required by the management relative to the support of occupants and security of the accommodation;

To maintain a harmonious atmosphere within the accommodation.

To participate in a rota system of work consisting of day, evenings and weekends, as required by management.

To participate in monitoring occupants' progress and undertake to give verbal and written reports to the management as required.

To contribute to record keeping as required by the management.   
Experience & qualifications required:
Must have a clear understanding of Christian values & be able to articulate how these values can positively impact residents lives

Relevant qualifications & experience

Experience & understanding of working with people and their families with a variety of complex needs & issues.

Must have own clean driving license
An understanding of safeguarding adults
Personal competencies required:
A familiarity with, & an ability to perform in accordance with, the mission, vision & values of Gilead Foundations Charity & it's Christian ethos

Able to provide pastoral support with empathy & tact whilst offering practical Able to offer strategic life skills advice

Able to deal resiliently, assertively and appropriately when dealing with sensitive issues

Effective organizational skills & ability to multi-task

Effective oral, written, presentation & interpersonal skills

A willingness to work with others & a consistent can do enthusiastic attitude

Attention to detail & ability to meet deadlines

Confident & able to work on their own initiative

Proficiency with IT applications (Word, Excel & PowerPoint) & social media.

Ability to exercise discretion in dealing with confidential or sensitive matters
To apply please complete the application form and either post or email it back to admin@gilead.org.uk along with your C.V. Thank you.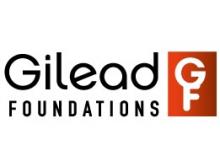 Job Location Type
On Location
Salary
Between £9.50 and £10.50 ph
Female support worker £9.50ph
Senior female support worker £10.50ph
Keywords
Support workers
Homelessness
Addiction
Community Support
Supported living
Skills training
Female support
Christian
Contact Phone
01837 851240
Contact Email
admin@gilead.org.uk