Kids Worker (0's-11's)
Finchampstead Baptist Church
About Us
To get a quick glimpse into who we are and what we do please watch the video below!
Do you believe you can make this world a better place for kids & families? Do you want to help children establish a faith of their own? Do you want to work with a church that places huge importance on working with kids? If you do, then we want to meet you!
Every day we wake up to find new and creative ways to create a church that unchurched people of all ages and backgrounds love. It's not a typical 9-5 job. It's partnering with parents, finding committed volunteers, balancing limited budgets and building a team to create in person & online experiences that kids and families find inspirational and help them to discover a faith of their own.  Can you help? If you are interested let's drink coffee and talk more. If you will help us then we guarantee you'll make this world a better place for the kids & families who live around Finchampstead.
Like you, we want children to be able to 'find and follow Jesus'.  This role plays a vital part in that process in 3 key ways:
1. High-quality delivery of children's work - running programmes, events and activities.  We want to support you to be able to make your mark, making the most of our current opportunities and creating new ones.
2. Working with and alongside a team of volunteers, investing in them to help them invest in the children's work programme.  This is all about recruiting, resourcing and retaining a dedicated, envisioned and impassioned volunteer base.
3. Partnering with parents to help them disciple their children.  Recommending resources and encouraging faith-based conversation to take place at home.

FBC also owns and operates The FBC Centre, it's is a purpose-built community focussed centre, designed for our community because we are for community.  Each week we connect with tons of people, through the various activities we run and that are based out of the centre.  It's a hub for our local community and for the events and activities we deliver.  

To apply:  Apply online at https://www.finchampstead.com/kids-worker  The closing date for applications is 17th June 2022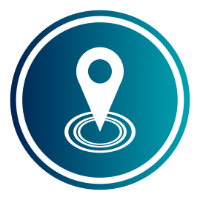 Finchampstead Baptist Church
Job Location Type
On Location
Location
Finchampstead, GB
Keywords
Children
Children & Families
Church
Kids
Contact Phone
0118 9088155
Contact Email
jamie@finchampstead.com