Head of Operations
Off The Fence (OTF) is a Brighton-based charity founded in 1997 working to support the homeless and vulnerable in Brighton and Hove. OTF is both practical and faith-based believing that to love God means loving our neighbour, whomever that may be and whatever the cost. It employs 25 highly motivated full or part-time staff and is supported by 120 committed volunteers.
Job Objectives:
Reporting to the CEO, deputising for him as required and responsible for the day-to-day operations of the charity (excluding income generation and marketing) as well as playing a key role in the development of strategy. Joint responsibility, with the senior management team, to guarantee that the vision of the charity operates within the Christian ethos and values of OTF. The successful candidate will be a mature and committed Christian, in order to ensure that the Christian culture of OTF is maintained throughout the charity. This is a hands-on role where the job holder will be expected to personally deliver against a range of key objectives.
Your duties will include ensuring optimum staffing levels, processes and quality of service delivery. You will continually review all aspects of the Charity's operations and service and make recommendations to the CEO and Board on tactical and strategic changes.
In addition, the job holder will play a central role in the transition of the charity to new leadership as the founders prepare to retire.
Finance:
Take responsibility for the creation and management of expense budgets, with particular regard to supplier contracts, property, provisioning and allocation of resources.

Manage the delivery of budgetary reporting for the CEO, budget holders and Board.

Work with colleagues to develop a robust, long term financial strategy for the charity that maximises value, enhances delivery to clients and is aligned to overall strategy.

Play a lead role in future capital appeals.
Property
Lead the property strategy for the Charity aligned to the five-year plan.

Ensure a plan for the maintenance of the existing property portfolio and maximise income opportunities including letting contracts.

Take a leading role in any future property transactions acting as the point of contact with vendors, legal advisers etc.
People
Working closely with the General Manager develop an umbrella strategy for human resources including pay and reward, succession planning, appraisals and recruitment.

To provide ongoing Christian leadership and participate in regular staff and prayer meetings.
New Projects
Prospect and advise on potential new developments for the charity including employment opportunities, housing, partnerships.
External Relationships
Work alongside the CEO, Head of Income Generation and Comms and General Manager in liaising with external partners, funders and agencies.
Management
Provide cover for the CEO when required, including with partners, the Board and staff.

Contribute to the day-to-day running of OTF.

Provide Christian leadership in areas such as change management, new projects, and staff/board relations.

Act as expert counsel on key people issues including recruitment decisions, staff allocation, and pastoral care/dispute management.
Personal Qualities
Ability to apply business knowledge to real-world scenarios in the Charity sector

Excellent communication skills

Outstanding organisational and administrative skills

Able to lead and operate at both a strategic and tactical level

Knowledge of business software, such as accounting programmes or client management tools

Able to bring people with them, challenging where required and providing support for each person to reach their full potential

Reviewing existing operations and finding areas for development and growth

Experience of C-level interaction and recruitment

Prospecting opportunities for staff training, development and advancement within the company

Modelling charity policies and values
Experience
Should ideally have at least five years of experience working in a leadership role within a third sector organisation, along with a range of management roles prior to this.

Demonstrable experience in leading people and financial management and strategy.

Experience working across departments and levels and with external partners is essential.

You will require a solid range of business skills, good humour and excellent people skills to be successful in this important role.
To Apply
If you have any questions about the role or would like to apply please email the attached application form below to paul.young@offthefence.org.uk.
We look forward to hearing from you.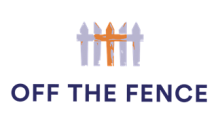 Job Location Type
On Location
Salary
Between £32,000.00 and £36,000.00 pa
Full-time, 37.5 hours a week, not restricted to 9-5pm. salary commensurate with experience.
Keywords
Head of Operations
Christian Charity
Homelessness
Front-line
Deputy CEO
Contact Phone
01273 733566
Contact Email
paul.young@offthefence.org.uk