Pastoral Worker - Part time
Your role will cover but not be restricted to: -
Providing a pastoral visitation service to EMC and the wider community, including care at the time of significant life events.

 

Working collaboratively with the congregation and the other members of the ministerial and leadership teams as we engage in pastoral work.

Contribute to the worship and prayer life of our church

Manage and develop the existing structures and systems of pastoral care so they make more effective use of the people and resources.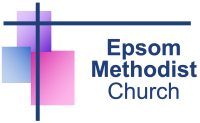 Salary
More than £16.00 ph
£16 per hour based on a 20 hour week,
Contact Phone
01372 728535
Contact Email
admin@epsommethodistchurch.org.uk