Youth Work Pastor
Encounter Church (Elim) is looking for a gifted and experienced individual to join our staff team to further the church's extensive youth work opportunities within the heart of Birmingham. The role will include building upon well-established youth work provision and outreach (for ages 11-18) in and around our two church locations and the wider Birmingham area. 
Encounter Church is a vibrant church community which meets in Selly Oak and Weoley Castle. As well as looking to serve within the two local communities, we are also located close to the University of Birmingham and Queens Medical Centre.  
The successful applicant will enjoy working alongside our Children and Student workers and benefit from the experience and support of our pastors and leadership team. Encounter's youth work also links strongly with Elim's regional and national youth provision, Limitless, giving opportunity for connecting with other youth workers within the area and for the young people to engage with large youth events and camps.    
Responsibility for the development of youth work in and through Encounter Church in both locations: Selly Oak and Weoley Castle.  
1) Oversee/lead current youth work programmes, (including):  
Encounter Youth: Sunday morning groups for both Church locations. 
Milk Shake Mondays: Youth club and activities for our young people + friends (11-14's). 
Limitless Weoley Castle youth outreach group - Wednesday evenings).  
Building on existing relationships and opportunities with local secondary schools. 
Giving opportunity for the young people to engage with wider youth gatherings and camps. 
2) Seek God's vision for youth work in and through Encounter Church.  
To Build teams of volunteer leaders for fulfilling the vision and goals of youth ministry at Encounter Church in both locations.  
To oversee the recruitment, training, encouraging, and supporting of voluntary leaders, both practically and prayerfully.  
Initiate innovative and relevant outreach as a natural flow from the current work amongst 11–18 year olds.  
Create appropriate worship settings for young people. 
Encourage individual young people in discipleship and in serving.  
To promote and organise opportunities for our young people to attend appropriate regional events and camps. 
Liaise with other programme leaders within Encounter in helping the young people to feel a valid part of the Church.  
To organise regular fun and inspiring social activities/trips, for young people to build friendships and to invite friends to. 
To work alongside Encounter's children and student pastors in creating wider age group mission initiatives.   
Ensure that team members implement Encounter's safeguarding policy.  
Our hope is that the youth ministry will reflect the overall mission of the church: Encountering Jesus – Raising Disciples – Releasing Missionaries.  In addition to our values as a church (please see website) we believe that every generation of young people enjoy & benefit from having fun together, developing friendships and growing in faith.  
3) Any other activities in relation to the post as deemed necessary by the line manager. 
Applicant must hold a british passport* 
Please send your CV and fill out our application form and send to pglover@encounterchurch.uk.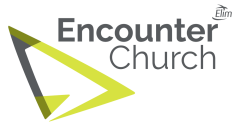 Job Location Type
On Location
Salary
Between £22,000.00 and £25,000.00 pa
Possibilities range from 30 hrs/week (4 days) to 37.5 hours/week (5 days)
Contact Phone
07813966534
Contact Email
pglover@encounterchurch.uk