Deputy Manager
Assisting with day-to-day management and development of the Dundee and Angus Foodbank.
The successful applicant for this post will be a highly organised and motivated individual. They will have good communication and interpersonal skills, and be able to use computers – email, Word, Excel.
They will have an ability to motivate and encourage people from a wide variety of backgrounds, and will be physically fit enough to carry out the role.
The post will initially be a two year contract with a salary of £22,000 to £25,000 depending on experience.
Applications, comprising a CV and cover letter detailing your skills & experiences – with specific reference to the role requirements contained in the Job Description – should be received by 5pm Friday 20th May, 2022 either:
By email to: jobs@dundeeandangus.foodbank.org.uk; or

In writing to: Ken Linton, Dundee and Angus Foodbank, 110, Albert Street, Dundee, DD4 6QN.

Interviews will take place the week beginning Monday 30th May 2022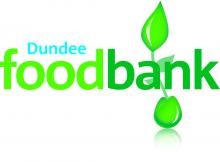 Job Location Type
Office Based
Salary
Between £22,000.00 and £25,000.00 pa
The post will initially be a two year contract with a salary of £22,000 to £25,000 depending on experience
Contact Phone
07704048121
Contact Email
ken@dundeeandangus.foodbank.org.uk