Director for Strategic Transformation
The Diocese of York is a family of clergy, churches, schools and communities across over 400 parishes in North and East Yorkshire, led by the Archbishop of York, and playing an active role and bringing an important Christian dimension to life in the region. We are striving to be a people who are "Living Christ's Story"; a simpler, bolder, humbler church, which in its diversity reflects the communities it serves. 
Our new Director of Strategic Transformation role is externally-funded; part of a significant Church Commissioners grant of £850,000 in Strategic Capacity Funding. This will help us implement our ambitious vision for growth across the diocese, championed by the Archbishop of York, Stephen Cottrell.
The role is a key leadership appointment, responsible for ensuring delivery of the diocesan strategic plan, and driving the transformation programme that follows from that. You will be a committed Christian, and a senior leader with a proven track record of delivering transformational change. You will be a strong analytical thinker and strategist, skilled in programme and project management.
You will continue our work on designing and implementing an effective programme structure, and ensure that constraints are identified and overcome. Working with the collegial support of the leadership team and engaging with a range of stakeholders, you will engender a culture which encourages people to engage with a hope-filled journey of change.
For full details about our strategy and this role, and to apply online, please see our Pathways recruitment portal.
The deadline for applications is midnight on Sunday 10 July 2022.
Interviews are scheduled to take place in York on Friday 22 July 2022.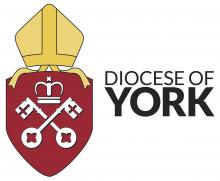 Job Location Type
Office Based
Around £59,000 depending on experience
Contact Email
hr@yorkdiocese.org