Young People's Worker & School Chaplain
CYM Ipswich (Christian Youth Ministries)
This role is new to our team but comes at a critical moment in the history of the charity. We are in the process of moving our office base to a new location, where we will offer and provide many different activities and opportunities for children and young people. This will also be a space for School Chaplains to bring staff and students for visits.
This particular post will sit within our 'School Chaplaincy' team but will be unique. If successful, you will work with, and for, a local church and your working hours will also include delivering CYM Chaplaincy into the local Primary School. CYM will be the employer but the work will take place in the local church, community and school.
The successful applicant will be implementing and developing this role in partnership with the church leadership team and the pastoral management team within the school.
Please view the job description and person specification below and then make direct contact to request a detailed job pack and application form. For an informal discussion about the role please contact our Director, Simon, via the contact details below.
This post is full time and is for two years, initially, with the desire to extend further. The successful applicant is expected to become part of the worshipping community at St. Margaret's Church.
Salary Details:
£23,500.00 per annum, including 25 days paid holiday, plus UK bank holidays.
An application form is available from Simon Scott via: simon@c-y-m.org.uk or telephone: 01473 216712
Application Deadline: 12 noon on Friday 3rd June, 2022.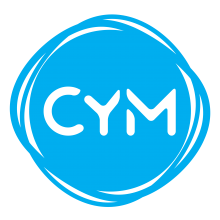 CYM Ipswich (Christian Youth Ministries)
Job Location Type
On Location
This is a full-time post for two years, initially. The working hours will be split as follows: 22.5 hours per week for the church and 15 hours per week in the school. The working days and hours will be determined with the successful applicant upon an offer.
Keywords
Childrens and Familes
childrens work
Christian School
christian schools work
Primary School
chaplain
Chaplaincy
Community church worker
Contact Phone
01473 216712
Contact Email
simon@c-y-m.org.uk