Schools Worker
This is a truly exciting prospect for someone to become part of a passionate and experienced team to reach young people with the good news of the Christian faith.
The CROSS Project is growing in its opportunities to work in secondary schools, in the Wakefield area, and there is a real need to expand the team to meet these new and exciting demands and challenges.
The CROSS Project is recruiting someone:
- With a love for Jesus and the gospel.
- Who will work in Secondary Schools.
- Who can prepare and deliver RE Lessons, assemblies, lunch & after-school groups, one-to-one & group mentoring, girls/boys groups and chaplaincy work.
- Who will engage in other one off exciting opportunities like Prayer Spaces in schools.
- Who will work as part of a team.
- Who is willing to undergo an enhanced DBS check.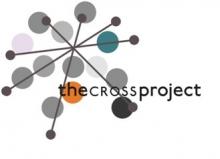 Job Location Type
On Location
Salary
Between £18,305.00 and £19,305.00 pa
The salary for this position is £19,305.00 pro rata (depending on experience) with the potential to progress to £21,255.00.
Contact Phone
01924215588
Contact Email
office@crossproject.co.uk