Donor Partnerships Lead
The Role
Are you passionate about seeing lives changed?
Highly organised?
Ridiculously creative?
Committed to excellence and work best as part of an encouraging, dynamic team?
What better than doing a job you love which fits your gifting and makes positive change in the lives of others? Join the team!
Church Army's Fundraising Team has the privilege of helping to resource the incredible frontline work which sees countless lives transformed, restored and given hope for a better future. To sustain and grow this work we need to make the most of existing fundraising opportunities and create new ones which will see our donation income double within the next few years.
We are seeking someone with a strong fundraising track record OR someone who has all the right attributes but needs an opportunity to shine.
You'll be a gifted communicator, using your skills to write compelling appeals to our existing donors as well as developing and managing donor journeys for individuals and churches in order to grow our income.
Our Vision and Values
Our vision is for everyone, everywhere to encounter God's love and be empowered to transform their communities through faith shared in words and action. Everything we do is underpinned by our values.
What Next?
For more information, please see the advert on our website and download our Church Army Application Form. Once completed please send to recruitment@churcharmy.org.
We can't wait to hear from you!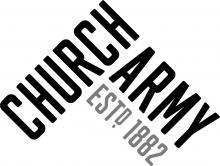 Job Location Type
Office Based
Salary
Between £28,000.00 and £32,500.00 pa
Contact Phone
01142521665
Contact Email
recruitment@churcharmy.org