Recruitment Specialist (Debt Advice Team) - 12 month Initial Contract
Christians Against Poverty
Apply here: CAP Website
CAP celebrates the value of diversity and our aim is for our workforce to be as inclusive as possible as well as representing the communities we serve. With this in mind, we welcome and encourage job applications from people of all backgrounds. We particularly welcome applications from candidates from black and ethnic minority backgrounds. We are committed to continue building an environment that embraces diversity and includes all.
Context
People & Culture have a mission to see CAP as a highly desirable workplace of the Christian world; attracting and retaining the very best people. We are the champions of our culture, magnets of talent, skills and ability transformers, ensuring all CAP's people have an enriched, and healthy work experience; all this to see CAP fulfill its vision. 
Purpose
The role of the Recruitment Specialist is to run an in-house CAP recruitment agency, enabling our managers to recruit the very best team members using their advertising expertise, excellent interview skills and keen interest in all the human factors involved in recruitment.  The Recruitment Specialist will have a passionate involvement in our diversity and inclusion programme whilst also keeping us compliant in all relevant audits undertaken charity wide.  This role will provide a great candidate experience whilst also delivering an excellent service to our recruiting managers and teams. This role will focus specifically on our recruitment of Debt Advisors (we recruit around 24 per year) and other Debt Operations department staff. 
Passion
We are extremely passionate about making and keeping CAP a great workplace, treating people fairly, developing people so that both they and CAP achieve their full potential and having lots of fun as we go.
Personality
We are professional and competent whilst being compassionate and 'make it happen' kind of people.
Accountabilities:
Lead on all CAP Debt Operations recruitment with a specific focus on Debt Advisors.  This ranges from advertising the role in a variety of ways right through to job offer, creating a great candidate experience whilst serving all recruiting managers excellently by developing an effective recruitment strategy for each role.

Work with the D&I programme manager & Head of People Operations to align recruitment with all D&I programmes aims charity wide including intentionality towards increasing our diversity across CAP as a whole and the senior leadership team.

Charity wide awareness and involvement in succession planning, upcoming roles and potential leavers to provide strategic support to the Debt Operations teams.

Create and maintain a database of suitable advertising and promotion avenues for general and specific role recruitment, build relationships with external recruitment agencies for the more complex recruits

Ensure the CAP website recruitment page is always up to date, professional and fit for purpose, liaising with the Communications and Digital Engagement team to make timely and effective changes

Ensure all job profiles are attractive, up to date and fit for purpose, continually reviewing to ensure they attract a diverse audience.

Use the 'Rewards and Benefits' information whenever possible to attract candidates, ensuring we advertise our full benefit offering beyond salary.

Actively seek out and build a database of CV's for potential candidates that should be contacted when appropriate roles are advertised.

Build the CAP job alert mailing list numbers to ensure a wide audience when advertising new roles and work with C&DE to make the weekly job alert email attractive, easy to read and has clear 'calls to action'

Be fully engaged with the ATS recruitment system, understanding all areas to a competent standard to ensure it provides a great candidate experience without glitches so the application process is smooth and easy

Provide accurate recruitment data and metrics on key HR results including time to fill, diversity data and application traffic.

Work with the Digital Engagement team to create a suitable, attractive and regular recruitment campaign across all social media using LinkedIn wherever possible to advertise CAP as a great employer and also to promote roles

Consider all aspects of accessibility through the whole recruitment process including guiding managers where there may be a disability to consider

Ensure all recruitment processes meet compliance standards such as safeguarding, financial audits and AQS audits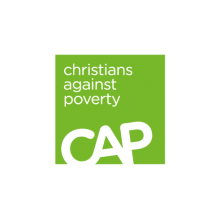 Christians Against Poverty
Job Location Type
Office Based
Salary
Between £29,095.00 and £31,740.00 pa
The role can be done in 22.5 - 37.5 hours per week, we operate a hybrid working policy so some hours will be office based in Bradford and some can be home based.
Contact Email
recruitment@capuk.org