Principal Systems Developer
Christians Against Poverty
An introduction to CAP
CAP celebrates the value of diversity and our aim is for our workforce to be as inclusive as possible as well as representing the communities we serve. With this in mind, we welcome and encourage job applications from people of all backgrounds. We particularly welcome applications from candidates from black and ethnic minority backgrounds. We are committed to continue building an environment that embraces diversity and includes all.
Christians Against Poverty is a dynamic and growing charity with a clear vision, award-winning culture and passionate workforce.
Our vision for the future is "Transformed Lives. Thriving Churches. An end to UK poverty". 
We exist to equip the local Church to reach out into communities and to serve those in need. Our highly effective collection of services enable us to break through the crippling spiral of poverty, isolation and stress that impacts so many across the UK.
In its place, we deliver hope, peace and freedom through our excellent and compassionate services. We offer debt advice through our network of Debt Centres, assistance finding employment through Job Clubs, and valuable tools for living through Life Skills and CAP Money training.
By offering these in partnership with the Church, we also see hundreds of people a year responding to Jesus and finding belonging in a church family.
We also integrate our values into who we are and how we work. To join CAP is to commit to growing with us into being more Christ-centred, compassionate, united and passionate.
This year in particular is a chance to join CAP at the start of a significant new chapter. As we turn 25 years old we are modernising our services to:
improve our offering to church partners,

increase client empowerment and

make our services scalable.
The need in the UK for debt counselling is already great, and growing further. This means re-imagining our service design, our processes and the IT systems that support our work. CAP is looking to introduce new technologies alongside significant system redevelopment, and we'd love you to consider joining us to be part of this journey ahead.
An introduction to the Tech team
We are passionate about using our technical skills to provide excellent solutions and generous support. Remote workers enjoy monthly expenses paid trips to head office, and all team meetings are online and designed to make remote workers feel fully able to contribute and collaborate. If you are in Head Office, our recently renovated staff breakout space provides a great place to relax and get to know other staff over lunch or during breaks.
The Tech team is rapidly growing with a mix of permanent staff, contractors and specialists. We are growing the number of product teams that between them manage over a dozen systems used by nearly 400 head office staff and 1000s of frontline workers and volunteers that make up our vibrant network of over 600 church-based centres. We also support and equip our expanding affiliate organisations in Australia, New Zealand, Canada and America.
A few years ago we agreed on these five expressions of who we are and what we do in the Technology team, "Generous Support", "Excellent Solutions", "Trusted Partners", "Example Setters" and "Passionate about applying Tech". We adopt an agile, collaborative approach to systems development, aiming for daily deployment of high quality, secure, maintainable code that is tested, well documented and in line with the latest standards and best practices. We achieve this with a mix of solo, pair and mob programming, daily standups and fortnightly sprints with retrospectives. These maximise our opportunities for constructive challenge, collaboration, continuous improvement and celebrating success.
Across CAP, there are plentiful opportunities for team time and refreshment. These include fun 'Revive Days' and regular staff meetings and conferences - remote workers get to attend in person, expenses paid. There is also daily time for spiritual reflection, worship and prayer.
Context:
Christians Against Poverty has helped tens of thousands of people to break free from debt and poverty over our first 25 years. Thousands have seen their lives change forever by being introduced to Jesus Christ. We have major plans to modernise the way we work through our award-winning CAP debt centres, job clubs, life skills and CAP Money training. As the world emerges from the pandemic,  we want to invest significantly in Technology to support our core purpose to inspire and equip local churches to help people out of poverty and see them become followers of Jesus.
Purpose:
The role of the principal systems developer is to provide technical leadership across multiple product teams developing and maintaining the bespoke internal web applications that support the work of CAP's head office and frontline teams. 
Passion:
We are passionate about using our technical skills to provide the CAP family with generous IT support and excellent solutions. Through this, we enable our staff and partner churches to serve our clients better and help deliver CAP's vision to see the UK church serving and including those most in need.
Personality:
We are an adaptable team operating in a fast-changing environment, who love technology and helping people do their jobs. We are dedicated and hardworking, fuelled by cake, biscuits and cups of tea.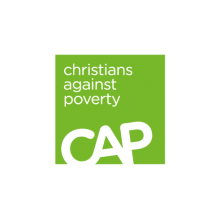 Christians Against Poverty
Job Location Type
Remote Working
Salary
Between £43,376.00 and £47,608.00 pa
Bradford based with hybrid working or remote for the right person, London salary allowance available depending on location