People Team Administrator - FTC until August 2022
Christians Against Poverty
People & Culture have a mission to see CAP as a highly desirable workplace of the Christian world; attracting and retaining the very best people. We are the champions of our culture, magnets of talent, skills and ability transformers, ensuring all CAP's people have an enriched, and healthy work experience; all this to see CAP fulfil its vision. 
Purpose:
The People Team Administrator will play a key role in ensuring that CAP employees, frontline workers and partner church leaders receive the right information at the right time. Sitting within the Organisational Development team, the Internal Communications Administrator will collect and assemble news items and information to share across the organisation, ensuring communications are proofread and in line with CAP tone.
Passion:
Every role offers opportunities to ambitious individuals with a passion for social justice and helping those in poverty. We are extremely passionate about making and keeping CAP a great workplace, committed to a high standard of work while remaining fun and enthusiastic in the day-to-day -  excited to see the positive impact we can have within our teams.
Duties will include
Work with Internal Communications Lead to develop an Internal Communication Strategy, using relevant research and data.

Coordinate and oversee the sending of Head Office weekly email, frontline what's happening bi-weekly email, frontline news bi-weekly email and partner church leader email.

Coordinate content, publish and publicise the fortnightly CAP blog on the CAP Intranet.

Taking minutes for project board meetings as required.

Coordinate with People Events and Experiences to ensure that events are well communicated. 

Working with Change Management Lead and Specialist to support them in project communications.

Creating content for emails, slides, scripts, presentations.
Please see the attached job profile for further details.
CAP offer a generous Rewards & Wellbeing package, including:
CAP 6.5% pension contribution

34 days annual holiday (including flexible bank holidays) (Pro-rata for part time)

1 additional days holiday for each full year of service (up to a max of 5 additional days)

2 paid Mental Health/'duvet' days and up to 5 days Family Emergency leave per year

Paid 'Revive' days to take time out with your team during the year

Healthcare cover

Cycle to Work Scheme

Flexitime

plus many more!
CAP celebrates the value of diversity and our aim is for our workforce to be as inclusive as possible as well as representing the communities we serve. With this in mind, we welcome and encourage job applications from people of all backgrounds. We particularly welcome applications from candidates from black and ethnic minority backgrounds. We are committed to continue building an environment that embraces diversity and includes all.
For further information, please contact the People & Culture team on 01274 760720 (option 6) or email recruitment@capuk.org.
You are advised to submit your completed application form via email as soon as possible to have the best chance of being considered. We reserve the right to close the post before the stated closing date where we have a high response rate.
All adults working in, or on behalf of the CAP have a responsibility to safeguard and promote the welfare of children and adults. This includes: A responsibility to ensure a safe environment in which CAP Services can be delivered. Identify children and adults where there may be safeguarding concerns and to follow the CAP Safeguarding Policy in addressing any concerns appropriately.
Please note that we are unable to consider applicants who do not presently have permission to work in the UK.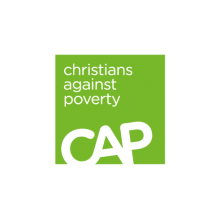 Christians Against Poverty
Job Location Type
Office Based
Salary
Between £18,097.00 and £21,293.00 pa
Keywords
Admin
Administrator
CAP
Christians against poverty
internal comms
communications officer
Contact Phone
01274 760578
Contact Email
recruitment@capuk.org