ASSOCIATE MINISTER / PASTOR
ASSOCIATE MINISTER / PASTOR
Central Baptist Church, Chelmsford
Full Time: £28,000 - £35,000 or BU stipend plus housing allowance
We are looking for a gifted Associate Minister/Pastor to join our developing ministry team at a large, multi-cultural and lively family church in the centre of Chelmsford, Essex.
We want someone with a pastoral heart to help care for our 350+ regular attenders, but who also shares our vision for promoting multi-ethnic church and our passion to see people saved and growing as disciples of Jesus within a loving, caring community.
You will be involved in a variety of ministry activities including preaching and teaching, pastoral care, discipleship, and outreach events, overseeing ministry groups, developing our home groups, and supporting city-wide initiatives. We are keen to develop new ideas and projects too and would welcome any further skills or gifts you can bring to this role.
Our morning services are fairly contemporary, with lively band led worship, clear biblical teaching and an informal family feel. Evening services vary in style with topical discussions and worship nights. Social events also play a key part in helping us grow as family too with special events such as picnics, meals out and our Big Church Weekend at High Leigh.
We have large, modern premises with great facilities and our building is regularly used to host a wide range of community activities, many of which we run ourselves. We also enjoy good working relationships with other churches and various outreach ministries in the city.
This is a great opportunity to be part of a friendly, enthusiastic staff team at a growing and active church, right in the centre of a thriving city. For further details, a job description, person spec. and application form, please visit our website https://www.centralbaptistchelmsford.org/about/team/ or, for an initial informal chat about the post, call Phil Marsden on 01245 264163.
NB Applications can only be considered from UK citizens or from those who otherwise have a right to work in the UK. The closing date for all applications is: 30th June 2022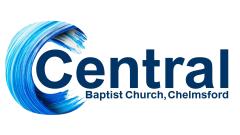 Job Location Type
Office Based
Salary
Between £28,000.00 and £35,000.00 pa
£28,000 - £35,000 or BU stipend plus housing allowance
Contact Phone
01245 264163
Contact Email
philspa@centralbaptistchelmsford.org