Chaplain
Job Title: Chaplain

Responsible to: Head of Catholic Life

Main Duties and Responsibilities: To support and develop the College's Catholic mission and ethos in all aspects
All staff must make a positive contribution to
The Catholic ethos of the College and its distinctive nature;
The College Equality and Diversity, Health and Safety and Safeguarding Policies and Procedures;
The pursuit of excellence and highest standards of quality in all aspects of College life;
Their own professional development, in accordance with the needs of the College.

Main Duties and Responsibilities:
To work with students, staff and governors to help maintain and develop the College ethos based on Catholic principles and values.
To ensure the college continues to observe the Catholic liturgical year and to plan and lead opportunities for students and staff to worship
To provide pastoral support to students liaising closely with other members of the College's pastoral support system.
To support bereaved students and staff.
To be welcoming and available to all members of the College community, in the belief that addressing the spiritual dimension, demands care of, and interest in the whole person.
To support links with the wider church and community, in particular with partner schools, Lancaster Diocese, parishes and external agencies.
To attend appropriate meetings/gatherings of students, parents, staff and governors, of a formal and informal nature.
Person Specification
Qualifications/Attainments
GCSE Grade A*-C/9-4 in Mathematics & English Language - Essential
Hold a relevant degree - Desirable
Hold a Catholic Certificate of Religious Studies - Desirable
Experience, Knowledge, Skills & Personal Qualities
Be a practicing member of the Catholic Church - Essential
Have a strong understanding of the distinctive nature and central role of General Religious Education in Secondary Education - Desirable
Have a strong understanding of the distinctive nature and central role of General Religious Education in post-16 education - Desirable
Display the values, attitudes and behaviour consistent with the Catholic Ethos of the College - Essential
A commitment to, and understanding of, the pastoral mission of the Catholic Church through education, particularly with the 16 plus age group. - Essential
Have proven ability in relating well to young people and to all those who are involved in their education - Essential
Be sufficiently confident enough with his/her own faith journey to support and encourage others at whatever stage they may be at in their own journey in faith and to be actively involved in the local church - Essential
Have an ability to reflect on experiences, to discern what is best for the greater good and who is open to change - Essential
Have an active interest in global issues e.g. Justice and Peace, environmental issues - Essential
Have openness and willingness to work with people of other faiths - Essential
Have a commitment to Equality/Diversity and Safeguarding of young people and vulnerable adults - Essential
Have a high level of communication and interpersonal skills - Essential
Good IT skills - Essential
Have a high level of organisational and administrative skills - Essential
A willingness to be flexible and occasionally work outside of normal hours - Essential
Excellent time keeping and attendance record subject to the provisions of the Equality Act 2010 - Essential
Display the values, attitudes and behaviour consistent with the ethos of the College - Essential
The ability to meet the requirements of the Asylum and Immigration Act (to be eligible to work in the UK) - Essential
Enhanced Disclosure clearance (including barred list check) * - Essential
Provision of three references which are deemed as satisfactory to the Principal (one reference must be provided by a Priest) * - Essential
Medical clearance* - Essential
*Following an initial offer of appointment. Cardinal Newman College has a commitment to safeguarding and promoting the welfare of students and expects all staff and volunteers to share this commitment. All posts are subject to Enhanced Disclosure Clearance through the Disclosure and Barring Service. Please note candidates' suitability to work with children will be explored at interview and confirmed through references for the appointee.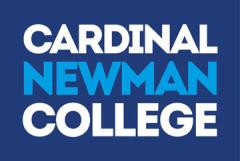 Job Location Type
On Location
Salary
Between £25,589.87 and £27,052.39 pa
The post will be paid on the Sixth Form Colleges' Support Staff Pay Spine at points 18 to 21 pro rata to £28,499 to £31,353 per annum. Actual salary £24,589.87 to £27,052.39
Contact Phone
01772 460181
Contact Email
HR@cardinalnewman.ac.uk