Part-time Dining Hall Assistant - Front of House role
BACKGROUND TO CAPERNWRAY:
Capernwray is an international interdenominational, Christian Bible School and Holiday Centre located in a beautiful setting near Carnforth in Lancashire.
We are looking for an assistant to our Dining Hall Supervisor at Capernwray to ensure that our students, holiday guests, staff and special event guests receive excellent customer service with their 3 meals a day, coffee breaks, snacks and other refreshments 365 days a year. You will work 22.5 hours (over 3-4 days) each week, including an average of 1 weekend in 3. Additional hours may be available at certain times of the year. Your role will include 'front of house' responsibilities, alongside cleaning and hygiene responsibilities in the Dining Hall. For some meals you will be responsible (once trained), at other times you will be part of a team.
RESPONSIBILITIES WILL INCLUDE:
Liaison with the team of chefs to ensure restocking of the buffet food service
Clearing away meals
Provision of mid morning refreshments
Awareness of special diet meals
Being the first port of call for students and guests with queries about food service
Ensuring that health and safety standards, including allergen requirements, are observed in the Dining Hall
Maintaining accurate health and safety records each day
Regular cleaning and preparation of the Dining Hall for ordinary and special events
The operation, cleaning and refilling of the Dining Hall catering equipment (including bean to cup coffee machines)
Assisting with stock control of self-serve and buffet items to ensure orders can be made in a timely manner
Training, encouraging and supporting other staff, voluntary workers and volunteers designated to assist you (including students assigned to Dining Hall and wash-up duties)
Doing, training and supervising others in washing-up, pot-washing, laundry and cleaning tasks
ESSENTIAL SKILLS
Ability to communicate effectively with our different clienteles, including those with special diets, taking into account customer feedback
Oral communication and inter-personal skills
Motivation to deliver the highest standards of customer service, hygiene and cleanliness in a timely and efficient manner 365 days per year
Boldness to oversee portion control and waste management, including minimisation of food waste
Ability to plan ahead and problem solve
Commitment to continuous improvement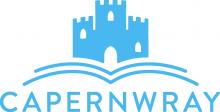 Job Location Type
On Location
Contact Phone
01524 738034
Contact Email
julie.burrows@capernwray.org