PASTOR - Brisbane Evangelical Church
Brisbane Evangelical Church
We are seeking to appoint a full-time pastor to lead the church and to help us make Jesus known to the people of Largs and the surrounding areas.
Largs is a beautiful seaside town on the west coast of Scotland, approximately 40 minutes from Glasgow Airport.
The pastor will lead (and be supported by) the existing leadership team. The main responsibilities will be in the areas of Bible teaching and pastoral care. We are seeking a committed Christian who has theological training and church-based ministry experience.
The church is an independent evangelical church and is made up of a warm fellowship of around 100 with a heart for mission, both locally and abroad.
A salary of between £28K and £35K is available, depending on experience.
Start date: Summer 2022 (flexible)
Please send a CV with covering letter to: office@beclargs.info
Please note that we can only accept applications from UK citizens or those who are legally entitled to work in the UK.
Website: www.beclargs.org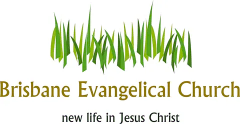 Brisbane Evangelical Church
Job Location Type
On Location
Salary
Between £28,000.00 and £35,000.00 pa
Contact Phone
01475 687354
Contact Email
contact@beclargs.info