Assistant Pastor
Assistant Pastor
Baglan Community Church is an established evangelical church (affiliated to the FIEC) in Port Talbot, South Wales, an area with a wonderful coastline and some beautiful rolling hills. We seek to be unchanging on the gospel but always changing and relevant with regard to culture.
Position: Assistant Pastor. This is a full time, salaried position with contracted course 37.5 per week. There is an understanding that the role will inevitably comprise of some voluntary hours by its very nature.
Start Date: Sept 2022
Reports to:  Lead Pastor
Requirements:
Must have demonstrated preaching and teaching gifts.
Must be a good organiser.
Must have a passion for souls.
Must be able to reach and connect with people.
Must be committed to making and growing disciples of Jesus Christ.
Must be positive, patient, friendly, with a professional/pastoral attitude and demeanour.
Must be a self-starter, able to anticipate needs without oversight, focus on the tasks at hand and efficient to follow-through.
Preferred:
Bible college training/theology qualification.
Strong team builder and recruiter.
Primary Responsibilities:
Support the Pastor in planning and implementing the evangelistic vision and spiritual growth of members.
Help with Sunday Service Planning - particularly in helping people to prepare and share their testimonies and involving the young people.
Oversee some of the ministries and events. 
Meet church members to encourage involvement in mission, ministry and house groups.
Other Responsibilities:
Provide Biblical counselling, prayer and ministry to people as needed, and as directed by
the Pastor.
Lead a house group / discipleship group 
Serve as an active member of the church congregation by attending services, house groups, and church events.
Maintain a disciplined life of worship, Bible reading, prayer, and giving.
Share the visitation responsibility of visiting those who are sick or in the hospital as
requested by the Pastor and under your own initiative.
Any additional duties as required by the Pastor.
Benefits:
Salary - £23000 with annual reviews. 
Employers contribution to pension with Nest.
For those interested, please provide the following:
CV (including details of church involvement to date) with at least 3 Church/College references
Explanation of your suitability for the role and how you believe you would fit in with us at BCC
Short testimony of how you were converted.
Statement of beliefs.
A few sentences on 'How I would explain the gospel to someone who has never heard it before?'
Link to sermon audio/video for us to listen to
How to contact us:
Email: neil@tallamy.com or phone the Pastor,  Neil, on 07827574206 for more information.
Website: www.baglanchurch.com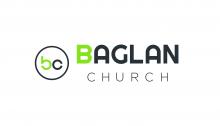 Job Location Type
Home Based
Location
Port Talbot , GB
Contact Phone
07827574206
Contact Email
neil@tallamy.com