Chef
Are you a great chef who would love to use your catering skills and experience at our Nethy Bridge (Inverness-shire) or Barcaple (Dumfries and Galloway) Centre? Would you like to live and work in these stunning locations?
 We are looking for someone who can work with our Catering Manager and the kitchen team to provide delicious and nutritious meals for both guests and staff. The food you prepare will play an essential part in helping us to create a hospitable and welcoming environment, and fulfil our vision to see lives transformed.
Founded in 1971, Abernethy is a ministry that combines outdoor activity, residential experience and Christian team witness. Adventure is at the heart of Abernethy and we love seeing people gain confidence and grow through being in the outdoors. We run three Centres in Scotland where we warmly welcome thousands of guests each year.
The team at Abernethy are all Christians. We are passionate about the outdoors, community, hospitality and witness. We are motivated by our belief in a good and generous God who created an incredible natural world which, through its very existence, shouts His praise. We believe that every person is unique, valuable and deeply loved by the creator God.
Along with the entire outdoor activity sector, Abernethy experienced a challenging time during the pandemic but guests are beginning to return and we now have a wonderful opportunity to rebuild and refocus. This is an exciting time in Abernethy's history as we embrace a new season, confident that God has a purpose for us, and with the vision and drive to pioneer new opportunities.
The role of Cook is an exciting opportunity for the right candidate to join us as we write the next chapter in the Abernethy story.
OUR PRAYER FOR A CHEF
We are seeking God for someone who is a committed Christian and hard-working team player with previous experience in hospitality, kitchens or customer service. You'll join our team as we work together to build a Christian community that is both welcoming and safe, inspiring and challenging and which enables guests and staff to encounter the transformative power of God's love.
Our prayer is for someone who can offer the calling, gifts and experience outlined below:
CALLING
You have a growing Christian faith and a willingness to be a positive Christian role model for both guests and staff
You have a warm, friendly and collaborative approach to your work and the team
You believe that being faithful to the gospel means sharing the good news in both word and deed
GIFTS & STRENGTHS
You will be able to work with our Catering Manager and Assistant Cooks to provide a high standard of catering for guests and staff
You will be able to stay calm under pressure and work efficiently to ensure meals are served on time
You will be motivated by our vision to see lives transformed, enthusiastic about your work and willing to go the extra mile when necessary
Working in a kitchen requires a certain amount of physical endurance so you'll need to be able to do the following: work standing up and inside for the whole shift; be able to lift, push, pull or carry up to 25kg and pull carts up to 25m; bend, kneel or be otherwise mobile as required
EXPERIENCE & QUALITIES
You will be able to help write menus, place and receive orders and rotate stock
You will understand how to maintain a high standard of safety, cleanliness and food hygiene
You will be comfortable training other team members when necessary
You will be able to do all the paperwork and record-keeping associated with food hygiene
WE WOULD ALSO LOVE YOU TO HAVE
Worked in a kitchen or food services environment before
A knowledge of the relevant Health and Safety regulations and COSHH
Worked with a Christian organisation, charity or church before
 WHAT CAN WE OFFER YOU?
A monthly salary
Accommodation in a shared house and full board (if required)
30 days paid annual leave (increases with length of service)
Opportunities for personal development and training
Use of Centre facilities and equipment
Favourable rates for family on most Abernethy holidays and camps
Living as part of a vibrant Christian community in one of the following locations:

Nethy Bridge, within easy reach of the Cairngorms, River Spey and Moray Coast
Barcaple, in beautiful Dumfries and Galloway, with fabulous mountain bike trails nearby and easy access to the magnificent beaches of the Solway Coast
GOOD TO KNOW
It is a Genuine Occupational Requirement that the holder of this post is a practising Christian whose lifestyle is consistent with the values and doctrine of the Christian faith
As part of our commitment to safeguarding, the successful applicant will be required to become a member of the Protection of Vulnerable Groups (Scotland) Scheme and the appointment will be subject to a satisfactory PVG Scheme Disclosure
HOW TO APPLY
If you feel you are the person we are looking for, please complete the application form on our website, stating your preferred location.
Many thanks in advance for your prayerful consideration of this opportunity and for taking an interest in the life and ministry of Abernethy Trust.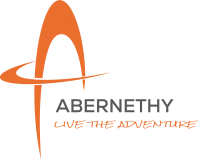 Location
Nethy Bridge or Barcaple, Scotland, GB
Keywords
Catering
Kitchen
Outdoor Centre
Hospitality
Chef
Cook
Cooking
Contact Phone
01479818005
Contact Email
recruitment@abernethy.org.uk